Corporate Comedian
Ramkumar comic who is also fondly called IT Manager Annachi is a seasoned standup comic(comedian), and humor coach from Chennai. Many of his videos became a viral hit among the IT workforce. He grew up in Tirunelveli, as a son of a strict Maths teacher, but was acquainted with all the mollamaarithanams in the world. He had a knack for making the people around him laugh from a very young age.

Before becoming a comedian, he worked in IT for 16 years with 6 different companies in 3 different cities. He, in fact, changed his company once because there was no good Andhra mess near his office. He is also married, has an 8-year-old, and lives in a community with 300 other families. Is there a need to say where he gets his jokes from..! Come, Hear Some.
MY POPULAR STAND-UP COMEDY SHOWS
Clients Speak
Happiness drives success. We are one happy & successful 1CloudHub family. Thank you Ramkumar Natarajan for the laughter riot. You are an amazing talent. Congratulations and best wishes for the zillions of smiles and laughter you have brought out and gonna bring to our lives.
To turn around a formal event into a laughter ride wouldn't have been possible other than our very own stand-up comedian, Ramkumar Natarajan. The content was well thought out and curated and kept the audience on the edge of their seats. Thank you Ramkumar for yet again a very exciting session at our Alumni event!
Thank you Ramkumar Natarajan . You are our CSP( Chief Stand Up Performer ) The Puzzlers@Workline thoroughly enjoyed your brilliant narratives and the rib tickling clean humour. Kudos to you for making Sat afternoon , such a memorable Ocassion for all of us. Can't wait to have you back 😍👍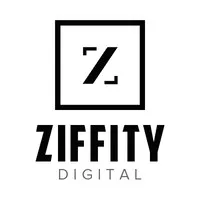 CONTACT FOR SHOW ENQUIRIES